If you are considering drug rehabilitation in Boston, you have come to the right place. In the Boston area, there are numerous treatment facilities for those who are combating drug addiction. These facilities provide a range of solutions, from inpatient and outpatient plans to support groups and counseling. However, it is essential to do your research and locate the rehabilitation center that best meets your requirements.
Continue reading to learn everything there is to know about drug rehabilitation in Boston including different treatment programs, what to expect, length of treatment, and much more.
Why Boston for Drug Rehab?
Boston is a bustling and vibrant city that offers multiple opportunities to those in need of rehabilitation. It has a variety of top-tier medical facilities, with highly trained staff, as well as a wide range of supportive networks and social services that let people in need of help take advantage of all the city has to offer. Furthermore, the city's strong public transportation system makes it easy for people to get around, allowing them to access all the resources they need to make their recovery journey a successful one. Boston is truly an ideal place for individuals looking to embark on their journey of recovery and rehabilitation.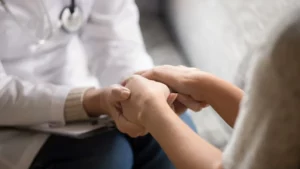 Stages of Drug Rehabilitation in Boston
Drug rehabilitation generally necessitates a multi-stage approach to managing addiction's physical, psychological, and social aspects. The particular steps of rehab might differ based on the center and the person's requirements, but they typically include the following:
Detox
Detox is the first step in the process of drug rehab and involves the removal of toxins from the body. During this stage, individuals may experience withdrawal symptoms as their bodies adjust to the absence of drugs or alcohol. Medications can be used to help with these symptoms and minimize any discomfort caused by them. This stage of detox is critical to successful drug rehab and should not be taken lightly as it sets the foundation for a successful recovery journey.
Residential Treatment
Residential treatment or inpatient rehab is a comprehensive and individualized approach to addiction treatment. Studies have shown that receiving care in a residential setting can be beneficial for individuals in various stages of recovery, from those beginning to recognize their addiction to those seeking continuing care and relapse prevention. During inpatient rehab, individuals receive personalized treatment plans which may include individual and group counseling, experiential therapies, 12-step meetings, and other evidence-based activities and treatments. With the help of dedicated staff and peers who are also in recovery, individuals can gain the tools necessary to maintain long-term sobriety.
Partial Hospitalization Program (PHP)
PHP programs are designed to help individuals who may not be able to commit to a full inpatient program, but still need more intensive treatment than traditional outpatient therapy. PHP helps individuals to transition back into their daily lives while still having access to professional treatment and support. Patients in PHP typically receive a blend of individual and group therapy, life skills development, and other services that are designed to promote recovery from addiction. PHP is an important type of addiction treatment and can be extremely beneficial for a person's long-term recovery.
Intensive Outpatient Program
IOP has many benefits, as it allows individuals to receive the intensive treatment they need without having to spend full days at a facility. It also helps to promote a sense of responsibility, structure, and accountability that is necessary for long-term recovery from addiction. In addition, IOP provides an opportunity for individuals to practice their new coping skills in real-world environments while being supported by the safety net of professional help and ongoing guidance.
Aftercare
Aftercare is a crucial part of the recovery process, as it provides individuals with the resources and support necessary to maintain sobriety and prevent relapse. Professional aftercare programs typically involve regular meetings with counselors and fellow recovering addicts, as well as access to additional community-based services such as job assistance and mental health support. These measures are essential to helping individuals stay on track and keep their addiction in remission.
Sober Living
Sober living programs often provide a supportive environment for individuals to build a foundation of recovery. They are typically run by certified staff and other trained professionals who focus on helping people develop life skills and gain employment, as well as providing support with sobriety and relapse prevention. Sober living homes can be an invaluable resource for those in the early stages of recovery. They can help provide structure and accountability, as well as an opportunity to practice the tools learned during drug rehab in a safe and secure environment.
What to Expect in Rehab
A day in rehab is usually based on the particular facility and the particular person's treatment plan. Generally, it is an orderly timetable that provides a combination of therapy and aid to assist with rehabilitation. A day usually begins with an early wake-up and a meal with the other people receiving treatment. This is followed by group therapy sessions wherein people can relate their journeys and learn from one another. The morning may also include individual sessions with a therapist or counselor and therapies such as Cognitive Behavioral Therapy (CBT), Dialectical Behavioral Therapy (DBT), and Motivational Interviewing (MI) which are used to treat addiction and alter a person's thought processes and behaviors related to substance use.
For some individuals, medication administration is also incorporated into their treatment plan. Afternoon time is usually allocated for relaxation, exercise, and recreational activities, as well as educational classes and workshops centering around addiction, stress management, and other related matters. Then, dinner may be followed by support groups such as 12-step meetings in the evening. At the end of the day, the lights are turned off and individuals are usually asked to stay in their rooms. Every facility and individual's treatment program may differ, but overall the day is designed to provide a combination of therapy and support to facilitate healing.
How Long Does Drug Rehabilitation Last?
Drug rehabilitation lengths can differ depending on the person and the form of treatment they are receiving. The initial step in drug rehab, detoxification, typically takes between 3-7 days but can be either shorter or longer depending on the substance and intensity of the addiction. Residential rehab also referred to as inpatient rehab, usually continues for 30-90 days, offering 24-hour supervision and assistance, thus permitting individuals to concentrate completely on their recovery. A partial hospitalization program (PHP) commonly runs for 4-12 weeks, being more intense than traditional outpatient therapy but not as demanding as inpatient rehab.
An Intensive Outpatient Program (IOP) usually spans from 12 to 16 weeks, being less intense than a Partial Hospitalization Program (PHP) but more so than traditional outpatient therapy. After such treatment, the final stage of rehab, known as aftercare, may go on for months or even years, depending on the particular person's requirements. It is essential to keep in mind that the amount of treatment should be based on a person's needs, progress, and objectives, and not just a specific period. Recovering from addiction is a process that may take some time, but with the proper support and attention, individuals can obtain lasting recovery.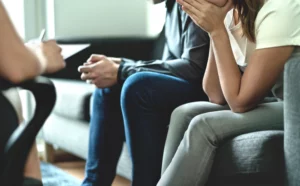 How Much Does Rehab in Boston Cost?
The expense of going through rehabilitation in Boston can differ based on the kind of treatment, the duration of stay, and the center itself. Some rehab centers in Boston may accept insurance coverage, while others may be on a self-funded basis only. Additionally, the cost may contrast depending on whether you are an inpatient or an outpatient. It is advisable to contact the individual rehab facilities in Boston to get an exact cost estimate for the particular treatment you are searching for.
What Should I Look for in a Rehab Facility?
When choosing a rehabilitation center, it is vital to take into account a few important criteria to make sure that the facility you select meets all of your requirements. Aspects to keep an eye on include:
Accreditation
Accreditation is an important factor to consider when choosing a healthcare provider. It is an external review process that ensures that the facility meets certain standards and demonstrates high-quality care. Make sure the facility is accredited by a reputable organization, such as the Joint Commission or the Commission on Accreditation of Rehabilitation Facilities (CARF). These organizations provide assurance to consumers that the facility is committed to providing safe, quality care and services. Accreditation is a clear indication of a facility's commitment to excellence in healthcare.
Treatments and Programs Offered
It is important to be aware of the various treatment options that are available to you. When making your decision, look for a facility that offers the specific type of treatment you need. This may include inpatient, outpatient, or even a specific therapy such as cognitive-behavioral therapy. Each option has its own unique benefits, so it is essential to do your research to determine which one best suits your needs.
Location
Location plays an important role when it comes to choosing the right facility. It determines the ease of access, availability of resources, and quality of the services on offer. Therefore, it is essential to consider if the location of the facility is important for you. Do you want a facility close to your home or workplace? Are there any transport links that you need to take into consideration? These are all factors that need to be taken into account when evaluating a potential facility location.
Insurance Coverage
It is important to check whether the facility accepts your insurance coverage before beginning treatment. This is to ensure that you are able to receive the care you need without incurring too much out-of-pocket costs. If your insurance policy does not cover the treatment, then you may have to pay the full amount yourself. It is best to be aware of any potential additional fees beforehand to prevent any surprises.
Drug Rehabilitation in Boston, MA
East Coast Recovery is aware of the need to find the best recovery program for those struggling with addiction. If you or someone you know requires help, do not hesitate to contact East Coast Recovery. Our treatment center situated in Cohasset offers personalized treatment plans for everyone who requires quality assistance.
We have a vast array of therapeutic options, such as intensive outpatient care, partial hospitalization, and post-treatment support. Our approach combines both therapeutic and holistic strategies to aid individuals in conquering their physical, mental, and emotional issues associated with addiction. On top of that, all of our treatments are backed by evidence-based practices.
If you need additional information concerning the services provided by East Coast Recovery, please don't hesitate to contact our team of experts. We are here to answer any questions you may have and get you started on your road toward recovery.