People seeking dual diagnosis treatment in Boston, Massachusetts can receive help for their substance use and mental health issues. According to experts, co-occurring disorders must be addressed simultaneously when treating substance use disorder. We at East Coast Recovery Center provide a safe environment for those with co-occurring mental health issues to overcome any mental health issues that may be feeding their addiction. But, what are co-occurring disorders, and how are they treated? Read on to find out.
What is Dual Diagnosis?
A dual diagnosis refers to an individual having both a substance use disorder and a mental health diagnosis. About 50% of people with mental illness will also struggle with addiction at some point in their lives according to the National Library of Medicine (NLM). Because these conditions can exacerbate one another, treating them simultaneously is critical to helping people stay sober from drugs and alcohol.
According to the National Institute on Drug Abuse (NIDA), co-occurring disorders are present in over 7.7 million American adults. Of the 20.3 million people suffering from a substance use disorder, nearly 38% also have a mental health diagnosis. Of the 42.1 million people struggling with their mental health, 18.2% also suffer from a substance use disorder.
Unfortunately, not everyone with a dual diagnosis receives the necessary treatment to successfully recover from both illnesses. In 2017, 34.5% of people with a co-occurring disorder received treatment exclusively for mental health, while nearly 4% received treatment exclusively for their substance use. Individuals who do not receive treatment for both are often trapped in an addictive cycle of relapse and cannot fully recover without dual diagnosis treatment.
What Happens During a Dual Diagnosis Treatment Program?
A dual diagnosis program can go beyond mental health and addiction to investigate the underlying causes of your issues. Because mental health issues and drug use vary in how they manifest and the types they involve, a dual-diagnosis treatment team can make all the difference.
Despite the fact that how depression, anxiety, and drug addiction appear differs across individuals, there are several commonalities, including relying on alcohol to manage trauma or 'heavy' feelings, using drugs to manage pain, needing a drink to stay focused, becoming more depressed when you don't drink, feeling despondent or anxious when you don't consume alcohol, and feeling down or anxious while sober. Therapists and clinicians within a dual diagnosis program will work to address these issues and help each client in developing new, healthier decision-making skills and behavioral thought patterns.
Why is Dual Diagnosis Treatment Important?
It's difficult to know whether a mental health condition was prompted by a person's drug or alcohol use or the other way around. Self-medication or the alleviation of mental health symptoms may result from drug or alcohol use in some instances. For example, many people rely on alcohol to relieve anxiety or depression. On the other hand, substance abuse and a mental health diagnosis can occur simultaneously. For example, meth use and cocaine use may lead to anxiety in a short time.
It is often best to attend a dual-diagnosis treatment program if you struggle with both addiction and mental health. You may relapse quickly once substance abuse treatment is completed if you don't also address your mental health diagnosis. Likewise, if you don't receive mental health care, you may continue to use substances and quickly develop another or more severe mental health condition.
Common Co-Occurring Disorders
Researchers have been studying co-occurring disorders for decades. Some mental health diagnoses are more common in dual diagnosis treatment alongside substance use disorders than others. The most common mental illnesses co-occurring with substance use disorder are:
Anxiety Disorders
According to research, nearly 18 percent of the general population have co-occurring anxiety. Furthermore, panic disorder, generalized anxiety disorder, and social phobia increase the risk of co-occurring mental health problems. Because of this, seeking help from dual-diagnosis treatment centers in Massachusetts is recommended.
Personality Disorders
More than 35 percent of dual-diagnosis patients are treated for co-occurring personality disorders. Antisocial, borderline, and paranoid personality disorders are among the most frequently co-occurring personality disorders with substance abuse.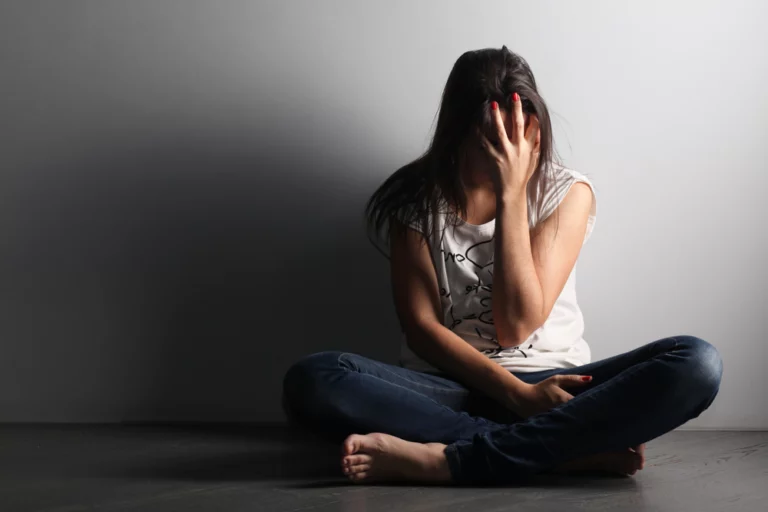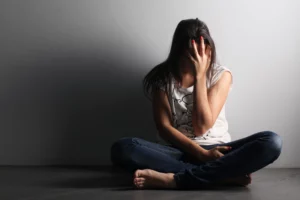 Mood Disorders
More than 20% of people with an addiction are also afflicted with a co-occurring mood disorder such as clinical depression or bipolar disorder. Massachusetts dual diagnosis treatment centers provide clients with the tools they need to enjoy life.
Post-Traumatic Stress Disorder (PTSD)
According to the National Center for PTSD, 8 out of 100 Americans suffer from posttraumatic stress disorder (PTSD). Sadly, individuals with PTSD are 14 times more likely to require simultaneous treatment for co-existing substance abuse issues.
Attention-Deficit Hyperactivity Disorder (ADHD)
Studies show that individuals with ADHD are more likely to become substance dependent. For example, 25% of people with dual diagnoses suffer from ADHD.
Obsessive-Compulsive Disorder (OCD)
OCD is one of the most common mental health issues. It may cause depression, anxiety, and even suicidal thoughts if left untreated. Those struggling with the symptoms of OCD find it tiring, and often turn to drugs or alcohol as a consequence.
Signs of Co-Occurring Disorders
According to the Substance Abuse and Mental Health Services Administration (SAMHSA), 9 million adults over the age of 18 require dual diagnosis treatment. Because symptoms often overlap, it is best to diagnose mental health issues when a person is drug and alcohol-free. Even though each mental health diagnosis has its own distinct signs and symptoms, there are common indicators of mental health issues. Mental illnesses are indicated by symptoms and signs such as the following:
Trouble thinking clearly
Inability to concentrate
Change in eating and sleeping habits
Isolation
Restlessness
Mood swings
Lack of personal hygiene
Participating in risky behaviors
Suicidal thoughts
Hallucinations
Paranoia
Types of Dual Diagnosis Treatment in Boston, MA
A successful dual diagnosis treatment must be comprehensive. This type of treatment, which is also known as "integrated care," requires a variety of therapies. The individual is assisted in healing physically, mentally, and emotionally. Some of the common therapies used in dual diagnosis treatment include:
Cognitive-Behavioral Therapy
Patients who are addicted to sedatives can misuse them to relieve anxiety and replace drug use with exercise, meditation, or deep breathing to correct their negative behaviors., Cognitive-behavioral therapy helps them identify and correct these negative behaviors.
Dialectical-Behavior Therapy
Patients suffering from a debilitating mental health diagnosis may use self-injuring behaviors such as cutting or excessive drinking to cope with the severe symptoms. Dialectical behavioral therapy helps to reduce these behaviors.
Contingency Management
Patients are rewarded with prizes and vouchers when they exhibit positive, healthy actions such as attending support group meetings rather than using drugs to cope with stress.
Medication Management
Dual diagnosis treatment may employ drugs to decrease the demands of mental illness and substance use. For instance, sedatives may be used to lower aggression, whereas antidepressants might be used to reduce depression. With opioid and alcohol addiction, patients may be treated with drugs that decrease craving for these substances, in addition to withdrawal symptoms.
Benefits of Dual Diagnosis Treatment
Those who require dual diagnosis treatment can gain lifelong benefits from it, as it can help them recover from addiction and mental illness. Dual diagnosis treatment can help reduce the risk of relapse and overdose among those who use habit-forming and dangerously addictive substances. Dual diagnosis treatment can also help clients improve their quality of life by helping them learn how to effectively manage mental illness symptoms without using drugs or alcohol. Other benefits of dual diagnosis treatment programs, according to SAMHSA, include the following:
Improved functioning in daily life
Abstinence
Improved psychiatric symptoms
Decreased criminal activity
Decreased pharmaceutical interactions
Employment stabilization
Increase in housing stability
Increased chance of sustaining lifelong sobriety
How Long Does Dual Diagnosis Treatment Last?
An individual's length of stay in a dual diagnosis treatment program will depend on the co-occurring disorders' severity and the degree to which they have recovered from addiction. It may last for one month or several years, based on how long it takes recovering addicts to learn how to effectively manage their mental illness symptoms.
A client can receive dual diagnosis treatment at any point during an addiction treatment program. Although drug and alcohol rehabilitation programs often last at least 30 days, outpatient treatment may last for several years, particularly if the patient requires ongoing treatment for their co-occurring issues. A clinician may be able to give patients a more realistic timeframe for dual diagnosis treatment based on their specific situation.
What Happens After Dual Diagnosis Treatment?
Addiction recovery is lifelong, and it does not end when a drug or alcohol rehab program has been completed. Most people need ongoing assistance and counsel after receiving dual diagnosis therapy in a drug and alcohol rehabilitation center. Patients with co-existing conditions are usually encouraged to attend regular 12-step support group meetings after completing their drug and alcohol treatment programs. These people may find assistance from the peer support groups Alcoholics Anonymous, Narcotics Anonymous, and Cocaine Anonymous, among others. These groups may also help them maintain sobriety through a variety of strategies and tips.
Clients who complete drug or alcohol rehab programs may participate in their alumni groups, which are available in nearly every city and are free to attend. Treatment centers also offer alumni programs, which host monthly events celebrating recovery and invite all former clients to participate in sober activities. Patients may participate in alumni events either on-site or off-site and may find them to be a fun way to stay connected with other recovery community members.
Dual Diagnosis Treatment in Boston, MA
East Coast Recovery Center realizes how critical it is for you or a loved one to locate the best rehab program to improve your health and conquer addiction for good. If you or a loved one is looking for dual diagnosis treatment in or near Massachusetts, East Coast Recovery is the place to go.
Our Cohasset, Massachusetts treatment facility provides individualized treatment plans that are specially designed to respond to the needs of our patients. East Coast Recovery offers a variety of treatment programs in a comfortable, home-like setting, including intensive outpatient treatment, partial hospitalization programs, and aftercare. We provide evidence-based and holistic treatment solutions that help patients recover from the physical, mental, and psychological consequences of addiction and mental illness.
To learn more about our many programs and services, contact the professionals at East Coast Recovery today. You do not have to struggle with co-occurring disorders alone. We are here to help you.