Addiction is a very complex issue, and recovery is not linear!
Addiction and substance abuse affect the individual struggling with it and their loved ones. Drugs, alcohol, and substance use have been wrecking your life. Your family and friends avoid you everywhere. On top of all, you are feeling sick and thinking about more drugs and alcohol.
Many addiction treatment options are available for those who are ready to get the treatment and support they need. These are PHP, IOP, OP, detox, and aftercare. If you are seeking a way to treat alcohol or drug addiction, you might be considering a PHP rehab treatment.
By understanding PHP Rehab, you'll be better equipped to choose the right program. So, in this article, we will discuss what PHP is and the top 10 benefits of PHP rehab for addiction treatment. Let's dig into it!
What is PHP Rehab?
PHP Rehab stands for Partial Hospitalization Program Rehab. It is one of the most effective ways to recover quickly. Typically, PHP is a therapeutic service. In most PHP settings, it requires patients to receive care and structured treatment in a unique style. Here, they get treatment for:
·         Behavioral issues
·         Substance use disorder
·         Mental health disorders
·         Drug and alcohol addiction
What does a Partial Hospitalization Treatment offer?
A person will receive various addiction treatments during a partial hospitalization program. Evidence-based therapies are applied in high-quality PHP programs. These treatments have been demonstrated to be the most effective in treating Substance Use Disorder (SUD). The treatments that work best in a PHP recovery center are:
1. Specialized Addiction Treatment
It includes alcohol dependency, heroin-specific treatment, opioid rehab, crack & cocaine programs, and methamphetamine addiction.
2. Group Therapies
The most widely used group therapies are support groups, self-help groups, individual treatments, and family therapies.
3. Behavioral Therapies
It includes motivational incentives, dialectical behavior, cognitive behavioral therapy, and contingency management interventions.
4. Medication-Assisted Treatments
It includes using substances like naltrexone, methadone, and buprenorphine against substitution treatment. These are effective in combination with psychosocial support and counseling.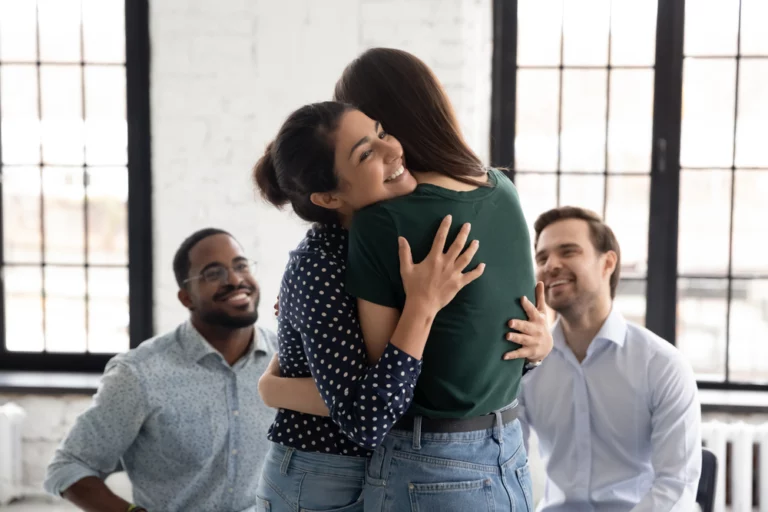 Notable Benefits of PHP Rehab for Addiction Treatment
You receive a formal assessment when you enter an addiction treatment plan. Your mental health, current situation, family history, and medical history explain your needs. So, a PHP program offers you an individualized treatment plan.
You may wonder if it is the right fit for you. So to get the air clear, let's look at the benefits of these therapeutic services. Here's a quick breakdown of the advantages of PHP Rehab programs:
#1  Provide Comprehensive Therapy
A partial hospitalization program begins with a comprehensive analysis of the individual's psychological, medical, and social needs. Based on the results of the research, personalized treatment therapy is developed. This ensures that the individual receives the most appropriate addiction treatment and care for their specific needs.
#2  Schedule Structured Treatment
PHP Rehab programs develop a strong structure to assist a person new to sobriety. So they can quickly learn the skills necessary to enjoy sober living. They offer a structured schedule. It includes individual and educational sessions, group therapy, and other recovery activities. It aims to help patients develop healthy habits while maintaining stability.
#3  Increase Levels of Support
Usually, the inpatient settings in the hospital environments are not always appealing to individuals who come in for alcohol, drug, and substance treatment. The professional PHP facility offers addiction treatment in luxurious settings. They provide them with a home-like environment for sobriety while receiving intensive care. This is an essential first step in the recovery process.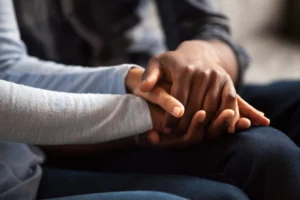 #4  Offre 24/7 Access to Medical Care
PHP Rehab programs offer 24/7 medical supervision. This helps to ensure the safety and well-being of the patients in recovery. This is especially vital during the medical detoxification process. The reason is that withdrawal can be a scary and uncomfortable experience. So, a PHP rehab program can lead to a more extended stay. It helps individuals safely and comfortably withdraw from drugs, alcohol, and substances.
#5 Ease the Transition to Outpatient
PHP Rehab programs offer addiction treatment for co-occurring mental health disorders. It includes treatments for depression, anxiety, or PTSD. This is essential because many patients with drug addiction also have underlying mental health problems that need concern for successful recovery.
#6 Help with Evidence-Based Therapies
PHP Rehab centers use evidence-based therapies. It includes cognitive-behavioral therapy, motivational interviewing, and contingency management. These therapies are effective in treating addiction. They are tailored to meet the individual's specific needs for recovery.
#7 Provide Peer Support and Family Involvement
Family members or peer support in addiction treatment can play a vital role. When it comes to family involvement, this provides individuals with a chance to improve family relationships. When it comes to peers, this provides individuals with an opportunity to connect with others who are going through similar experiences. So they can share their journey and support and encourage each other.
#8 Give an Improved Quality of Life
The ultimate goal of PHP Rehab centers is to help individuals achieve their long-term recovery. Addiction treatment also allows them to improve their overall quality of life. By addressing the underlying issues contributing to addiction and mental health, individuals can learn to manage their symptoms and live a fulfilling life in their sobriety journey.
#9 Aware of Your Financial Barriers
At a PHP Recovery center, they are aware of the financial hurdles that often prevent individuals from pursuing their much-needed treatment. So, they provide individuals with access to affordable and effective care approaches. The team works with patients to determine the best action based on their circumstances and needs.
#10 A Step Towards Independence
PHP Rehab programs provide "aftercare planning" to help individuals recover even after leaving the rehab institute. This can include outpatient therapy, referrals to support groups, and other resources in the community. It helps them reduce the sense of being "institutionalized" as the patient leaves the center at the end of the day for a home-like environment.
Ready To Begin PHP?
Hopefully, the "PHP benefits" has clarified how PHP Rehab programs can benefit you. By providing personalized treatment, evidence-based therapies, and a structured schedule, your PHP Rehab can help you achieve long-term recovery and sobriety and improve your overall quality of life. If you or a loved one is stumbling with addiction, consider seeking help from East Coast Recovery.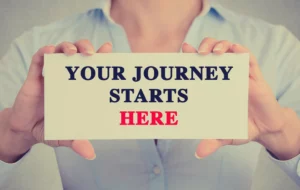 PHP Rehab at East Coast Recovery in Boston, Massachusetts
Are you in need of holistic addiction and mental health care?
Look no further than our PHP rehab treatment in Boston, Massachusetts. If you want to start treatment immediately, our dedicated therapists and addiction specialists are prepared to assist with the intake procedure. Everyone receives the type of treatment they need since "The East Coast Recovery Center" is designed with its patients in mind. We are a right fit for you if:
·         You are suffering from co-occurring mental health issues.
·         You are facing trouble functioning at work.
·         You are medically stable to move with us.
·         You are NOT at risk of harming others or self-harm.
Why East Coast Recovery?
We have experience and effectiveness earned over the past years of assisting individuals in overcoming their addiction problems. Our PHP program will give you the flexibility and structure you need to recover and get healthy again.
What's Next?
Contact us right away, and we'll work with you to create a treatment plan that fits your needs. It's possible, and rehabilitation by the "East Coast Recovery" center is here to support you. If East Coast Recovery is right for you, take the first step by calling us at (617) 390-8349.
We are ready to get you on the path to recovery!