It is important to be able to distinguish between inpatient drug rehab and outpatient drug rehab since the kind of treatment and assistance a person gets during their recovery from addiction or other mental health issues is determined by it. The type of rehabilitation a person decides on will be based on their individual necessities and situation, such as the severity of their addiction or mental health problem and their capacity to abstain from alcohol or drugs while living on their own.
In order to make an informed decision regarding treatment for yourself or a loved one, this article will discuss inpatient and outpatient rehab, how they differ, and their many benefits.
Inpatient drug rehab requires clients to reside within the facility during treatment whereas outpatient treatment allows clients to return home after the day's treatment.
What is Inpatient Drug Rehab?
Inpatient drug rehab is a form of treatment where a person with an addiction to drugs resides in a residential center for a certain amount of time, typically for 30 days or more. Its intent is to give a safe, organized, and alcohol-free atmosphere where the person can concentrate on their recovery without the diversions and triggers of everyday life. During inpatient rehab, individuals are given full treatment and guidance, including individual and group therapy, medication-assisted treatment, and other evidence-based therapies. The treatment group, which often consists of doctors, nurses, therapists, and counselors, will collaborate to create a customized treatment plan based on the individual's particular needs and objectives.
Inpatient drug rehabilitation programs provide a higher degree of care and assistance than outpatient treatment centers, which is why they are frequently suggested for those with serious substance abuse concerns or dual mental health issues. The round-the-clock monitoring present in inpatient programs can also improve the chances of success for those who have tried to break free of drugs on their own or in an outpatient setting and have been unsuccessful.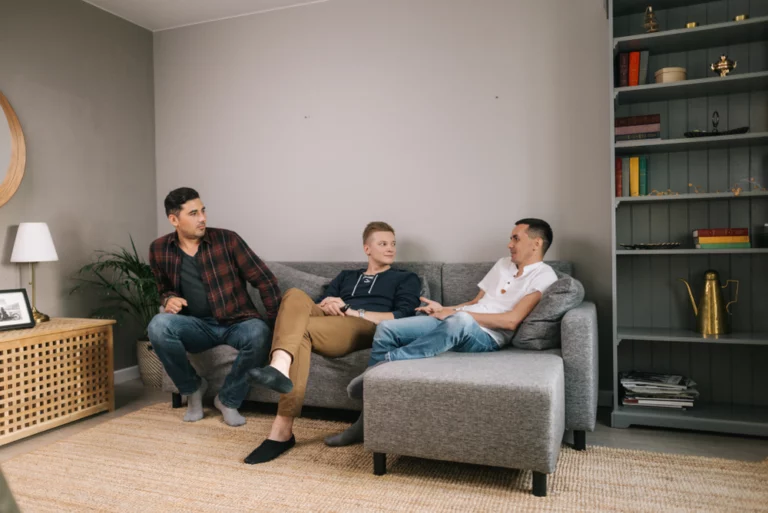 What is Outpatient Drug Rehab?
Outpatient drug rehab is a type of rehabilitation program where individuals affected by substance use disorders are able to get treatment while still living at their homes. As opposed to staying in a residential facility, people in this program make regular visits to a clinic or treatment center on a frequent basis, usually multiple times per week.
Outpatient drug rehabilitation typically involves individual and group counseling, medication-assisted therapy, and other therapies based on evidence. A treatment team, often consisting of therapists and counselors, will collaborate to create a personalized plan that is tailored to the individual's unique needs and objectives. This type of treatment is commonly recommended for people with mild substance use disorders who have a secure living condition and network of support. It is also a good solution for those who have completed an inpatient rehab program and require ongoing aid to remain abstinent. Outpatient rehab offers more flexibility and permits people to go on with their regular activities like work, school, and family life.
Inpatient vs. Outpatient Drug Rehab in Boston
Inpatient programs are often recommended for those who are struggling with severe addiction or other mental health issues. These intensive programs provide a safe, supportive environment and around-the-clock care. On the other hand, outpatient rehab may be a better fit for those with less severe addiction or those who cannot take a break from their daily responsibilities. Outpatient treatment gives individuals the flexibility to attend rehab while still maintaining their lives outside of treatment.
Who is Inpatient Treatment Better For?
Inpatient care is typically seen as more intense than other forms of treatment, and it may be recommended for those who have severe addiction or mental health conditions. It may also be appropriate for those who have had addiction issues for an extended period and have not been able to stay sober through less intensive treatment, such as outpatient care. People who may be prone to relapse, have a history of substance use disorders, and have gone through several unsuccessful outpatient treatment plans may benefit from inpatient rehab.
It may also be advised for those who have suffered from legal, economic, or family issues due to their addiction, as inpatient treatment supplies a structured and secure atmosphere away from these triggers. Inpatient rehab also supplies a higher degree of care with 24-hour supervision, monitoring, and assistance, which can be especially advantageous for those who are in the early stages of recovery.
Who is Outpatient Treatment Better For?
Outpatient drug rehab may be the right choice for individuals whose addiction is not as intense or who cannot take time away from their obligations. It also works well for those who have already gone through an inpatient program and want to continue with their recovery while resuming their everyday lives. Outpatient treatment permits the patient to stay at home while still being treated. This usually includes periodic trips to the treatment facility for therapy and counseling. These programs are not as rigorous as inpatient treatment and the duration of the treatment and the number of visits can differ depending on the individual's requirements.
For people who have a supportive home atmosphere or have already been through a period of recovery and desire to preserve their sobriety, outpatient rehabilitation can be a great option. It is likewise a suitable alternative for individuals who have a secure living arrangement, a job, or other obligations that would make it tough to join an inpatient program.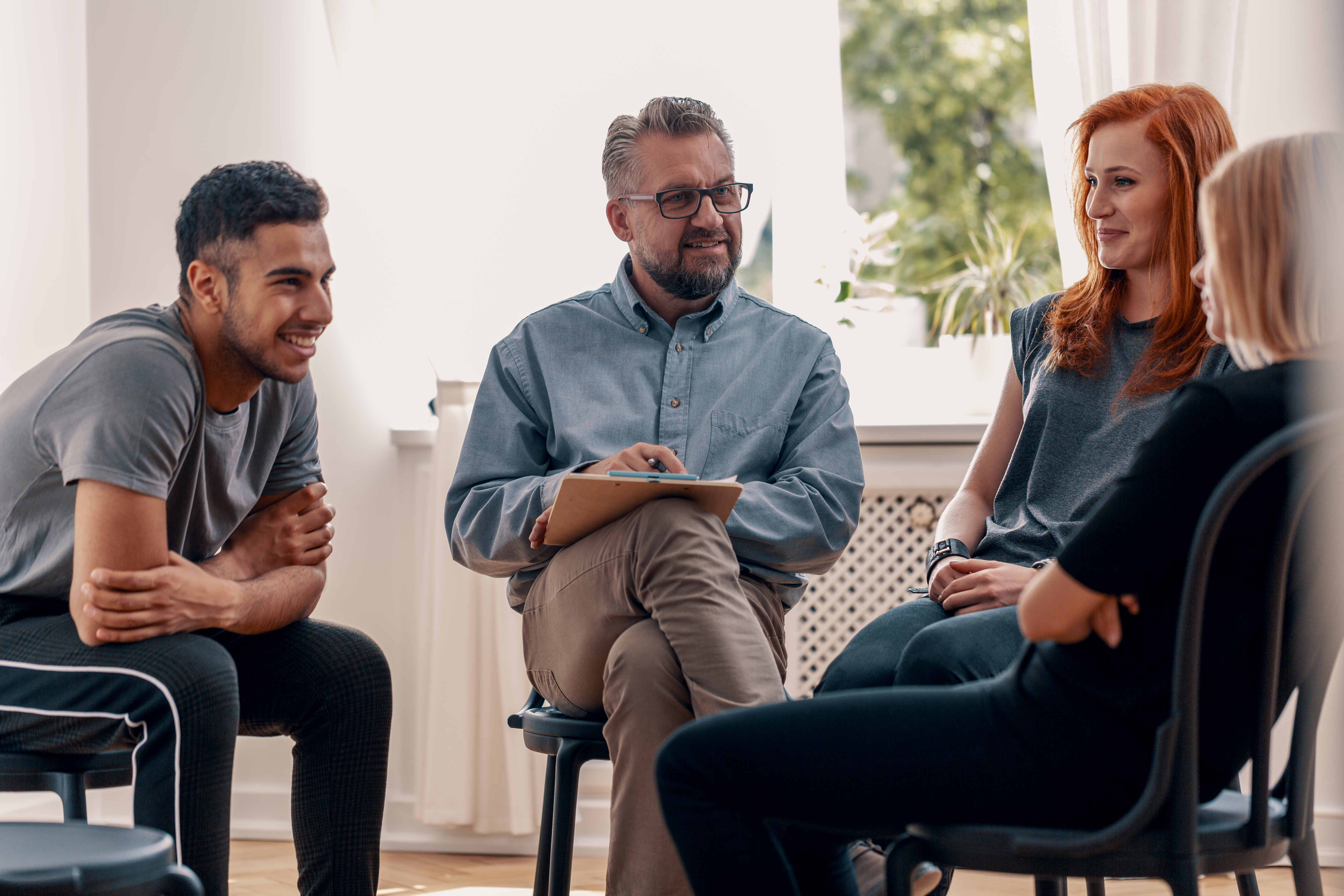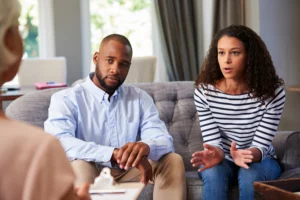 Benefits of Inpatient Treatment in Boston
People who require inpatient treatment for their addiction can benefit in many ways. Among these advantages are:
24/7 Care
Inpatient treatment is an ideal setting for individuals in early recovery or detoxifying from drugs or alcohol, as they can benefit from 24-hour care and supervision. This supportive environment provides the structure and stability needed to help them transition back into day-to-day life. With assistance from medical professionals and counselors, inpatient treatment can also help individuals develop effective coping strategies to maintain sobriety in the long term.
Intensive Therapy
Intensive therapy and counseling are integral parts of inpatient treatment programs. Such treatments typically involve individual therapy, group therapy, and family therapy which can help individuals address the issues that have driven them to addiction. Moreover, these treatment options also provide a safe environment for individuals to explore their emotions, behaviors, and thought patterns, helping them gain insight and develop a better understanding of how to cope with difficult life circumstances.
Supportive Community
Inpatient treatment centers play an important role in recovery by providing a supportive community and an environment conducive to healing. The support of peers who are also going through the same journey can be invaluable, allowing individuals to talk openly about their experiences and provide emotional support to each other. This helps create a sense of companionship and understanding, which can greatly reduce feelings of loneliness and isolation during the recovery process. The supportive community in an inpatient treatment center can be a key factor in helping individuals with addictions achieve long-term sobriety.
Relapse Prevention
The structured environment of an inpatient treatment setting helps to reduce the risk of relapse by providing a safe and supportive space where individuals can focus on their recovery. By allowing the individual to remove themselves from the temptations and triggers of their everyday life, they are better able to take the steps needed to maintain their sobriety. This significantly reduces the risk of relapse by providing a stable and secure setting for healing and growth.
Benefits of Outpatient Treatment in Boston
People who are dealing with addiction can gain a lot from outpatient treatment. A few of the main advantages are:
Flexibility
Outpatient treatment allows individuals to remain flexible, managing their daily responsibilities while receiving treatment. This is a great advantage as it helps them meet their obligations and continue living at home. It is especially beneficial for those who have a job, family or other commitments that cannot be put on hold. This flexibility provides the opportunity to continue working and maintaining the same lifestyle while receiving treatment.
Support
Outpatient treatment provides an invaluable service to individuals as they return to their daily lives. It offers continued support and guidance, allowing them to know that they have a safety net of resources in times of difficulty. This helps to ensure that those in recovery have the best chance at long-term success and stability. Continued support from an outpatient program can be the difference between relapse and sustained sobriety.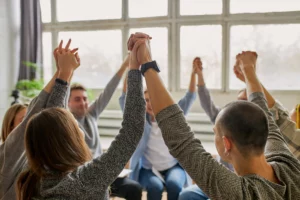 Access to Resources
Outpatient treatment provides individuals with access to local resources that can be instrumental in the recovery process. These resources may include support groups, community-based organizations, and other helpful programs. Accessing these resources is beneficial for ongoing recovery and successful reintegration into the community. It is important to actively seek out local resources and take advantage of them in order to maximize the potential for successful long-term recovery.
Gradual Transition
Outpatient treatment is a great way for individuals to reintegrate into society after addiction. It allows for a gradual transition to independent living, which can help reduce the risk of relapse. This gradual process also makes it easier for individuals to adjust to their new lifestyle and provides them with the support of professionals who understand the challenges of recovery. It is important to create an environment that promotes a healthy lifestyle and encourages people to stay on track with their goals. Gradual transition to independent living can make the process of recovery much easier and more successful.
Inpatient and Outpatient Drug Rehab in Boston, Massachusetts
If you or someone close to you needs assistance with a substance addiction, please contact East Coast Recovery. Our Cohasset treatment center offers custom treatment plans that are suitable for those who want effective, quality help.
East Coast Recovery offers various treatment programs, such as intensive outpatient care, partial hospitalization, and post-treatment assistance. We combine both therapeutic and holistic methods to help people overcome their physical, mental, and emotional issues linked to meth addiction. Moreover, all our therapies are based on evidence-based practices.
If you want to learn more about how East Coast Recovery can help, don't hesitate to reach out to our specialists. You don't have to battle addiction alone; we are here for you. Call us today.